If golf is your number one priority when traveling, then Thailand is an excellent choice for you. Thailand is always full of mysterious and interesting things for those who are passionate about exploration, and Thai golf is no exception. With over 200 golf courses scattered throughout the country, mostly located in famous tourist destinations such as Bangkok, Pattaya, Hua Hin, Phuket, and Chiang Mai, Thailand will satisfy your passion for golf as well as your desire for travel and exploration.
Here are 5 golf courses in Bangkok, Thailand that you shouldn't miss:
1. Alpine Golf Club: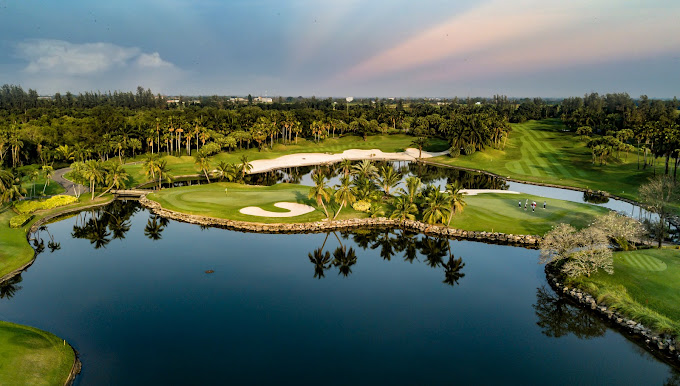 Alpine Golf Club is located in Pathum Thani, about 50 km (about 1 hour drive) from the capital city of Bangkok. This is where the Asian Golf Tournament took place in 2000, with Tiger Woods claiming victory. The course is considered one of the best golf courses in Bangkok and Asia!
Designed by one of America's top golf course architects, Ronald M. Garl, the layout of the course at Alpine Golf Club is simply amazing. The 18-hole course will show you that this is the most challenging golf course in Bangkok, with a wide fairway! Besides the excellent layout, the golf course, exclusive to members, is also well maintained. The distinguishing feature of the course is the fast greens and undulating fairways.
2. Thai Country Club: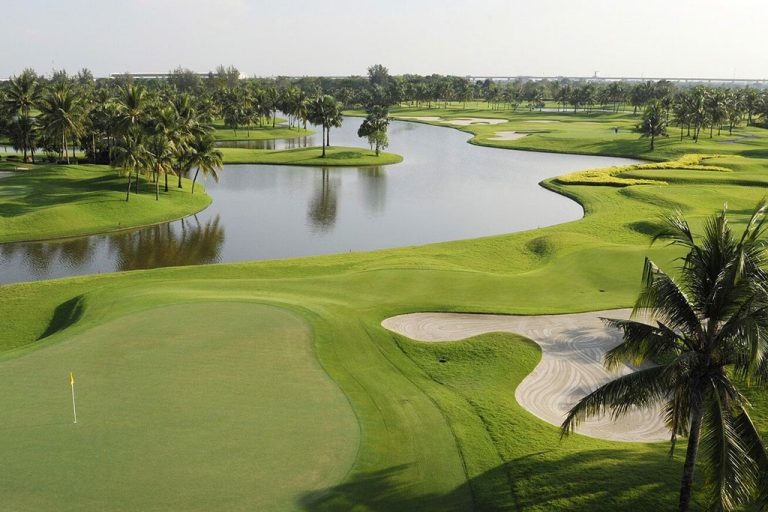 This is one of the most famous golf courses in Thailand. Thai Country Club is located in Chacheongsao Province, about 50 minutes drive from central Bangkok. This prestigious golf course is managed by Peninsula Hotel in Bangkok and Hong Kong. Thai Country Club is often regarded as the best golf course in Bangkok due to its high standards of service.
Designed by Denis Griffiths according to USPGA international standards, Thai Country Club was opened in December 1996. The course design is suitable for daily play by members while also creating a challenging experience for golfers in major international tournaments.
Thai Country Club maintains good conditions all year round, with many distinctive features present on each hole. The water and sand hazards here are also very abundant. With ideal natural conditions and a classic and strong park-style design, Thai Country Club is regularly voted as one of the top 5 golf courses in the Asian region.
3. Lam Luk Ka Country Club: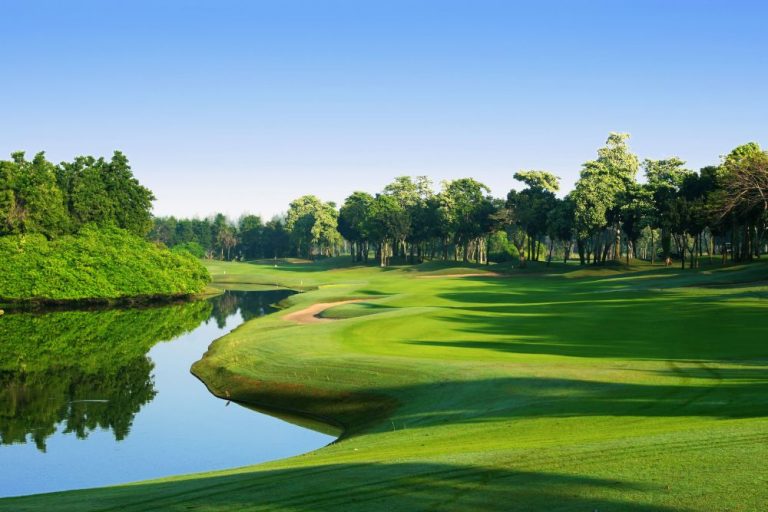 Lam Luk Ka Country Club is located in Pathum Thani, about 1 hour drive from central Bangkok. This golf course in Thailand with its 36-hole design (2 18-hole courses) makes it quite easy for golfers to schedule their tee times.
Both courses have winding shapes through the swamps in Bangkok, which is home to over 100 species of birds and wildlife. This golf course has a great combination of surrounding vegetation, providing more shade compared to newer golf courses in Bangkok.
4. Subhapreuk Golf Club: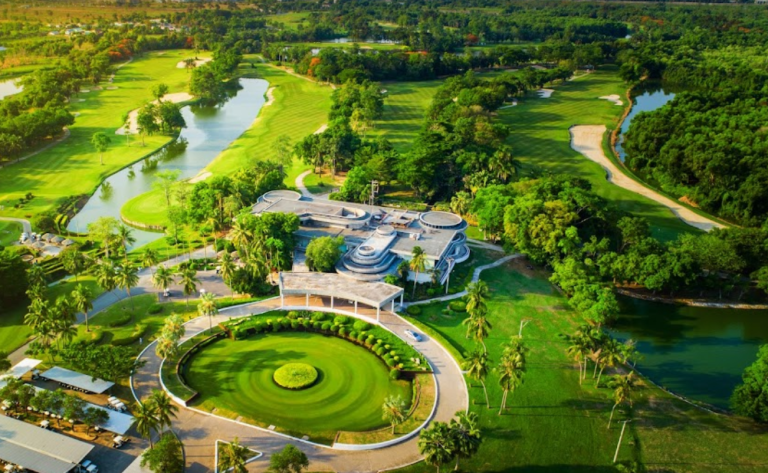 Subhapreuk Golf Club is located in Samut Prakarn Province, about 50 minutes drive from central Bangkok. This golf course often experiences cool breezes and offers a scenic view, which is pleasant for golfers.
With a length of over 6800 yards, the course is a challenge for golfers of all levels. Most of the golf holes at Subhapruek have water hazards, which will certainly not favor golfers with poor ball control or long drives. Short shots or controlled shots will have a significant advantage. The width of the fairway is relatively narrow when viewed from the tee-box, but it opens up more in the landing area.
5. Thana City Golf Course: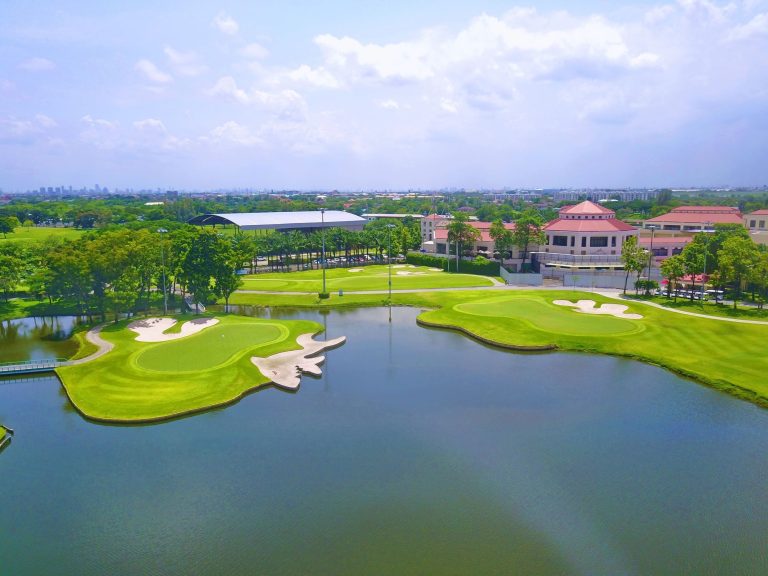 Located 20-25 minutes from downtown Bangkok, Thana City Golf & Sports Club is one of the few golf courses in Southeast Asia designed by Australian golf legend Greg Norman.
This 6,966-yard, par-72 golf course is set within one of Bangkok's largest condominium developments and is close to the runway of Bangkok's Suvanabhumi Airport.
Thana City Golf Course and the club's facilities underwent significant renovations and upgrades in 2010, making it one of the most interesting golf courses in Bangkok.
The landscape of the golf course is created by using many native trees and flowering shrubs. The grasslands, sedge, and abundant sand are used to create a beach-like scene amidst one of Bangkok's most developed and largest condominium projects. The layout of the course is also adorned with many streams, natural lakes, and artificial sand traps. The greens are quite fast and meticulously trimmed. The underground drainage system of the golf course is quite good, allowing visitors to play at any time throughout the year.
To book a golf course in Thailand, please contact Alegolf tour hotline: +8424 71091088 – 0708002093 – 19002093 or access to alegolf.com
Source: Mentv