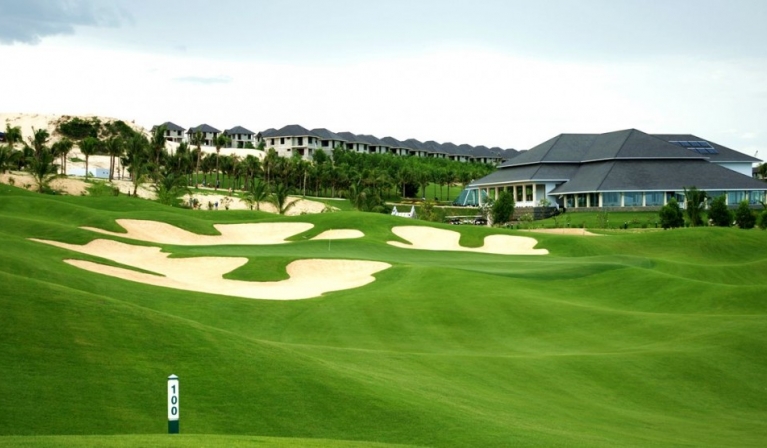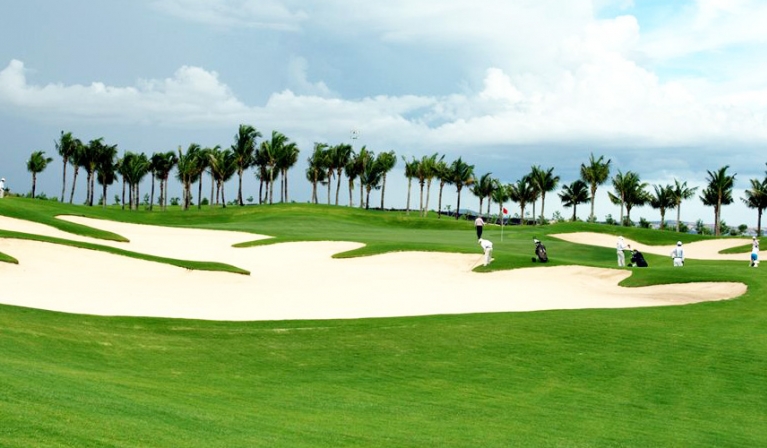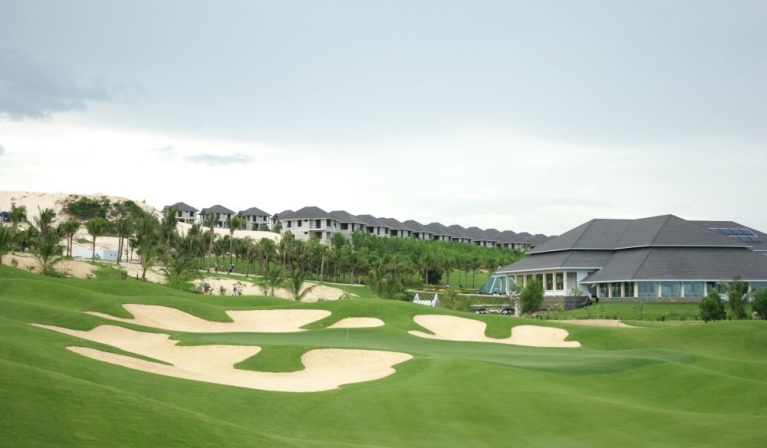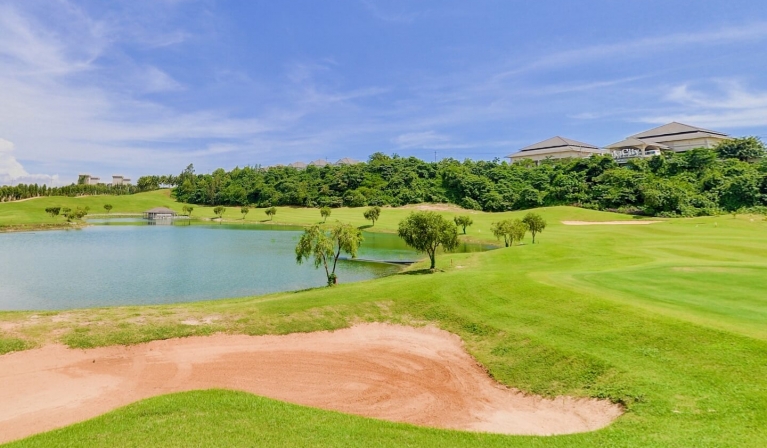 Sea Links Golf & Country Club
Design and build
The course was personally designed by Ronald Fream, executive director of Golfplan US, with a length of 7,617 from the last tee. Built on an area of 160 hectares with many sand dunes with wild beauty, Sea Links offers golfers a panoramic view of the beautiful Mui Ne Bay.
Golf course features
Sea Links Golf & Country Club is the convergence of all the elements of a true links course with international standards. With a height of 60m above sea level, Sea Links is the most challenging golf course in Asia with 18 holes overlooking the sea and the natural beauty of sand dunes with winding, rugged curves and surrounded by mountains. Challenging sand pit.
Sea Links Golf is a rare golf course that not only has great panoramic views, but also has obstacles that challenge all golfers of all levels. As a professional golf course with 18 holes, it will bring a new experience to everyone, whether you are a new player or a professional athlete.
Features of the training ground
One of the highlights of the Sea Links course is the golf practice area. This is one of the best training ground in Vietnam with 22 long distance training positions and short hitting and putting practice ground with a panoramic view of Mui Ne Bay. The ranged field is 150 yards wide and 300 yards long, giving enough natural space to practice comfortably.
Sea Links golf course is a unique construction with a view overlooking the immense sea. Surrounded by Sea Links City complex with 5-star facilities, creating a peaceful feeling of a golf and resort paradise.
Readmore...

Course Facilities:
Training ground, club house, proshop, ....
Teetimes: Sea Links Golf & Country Club on
30/09/2023