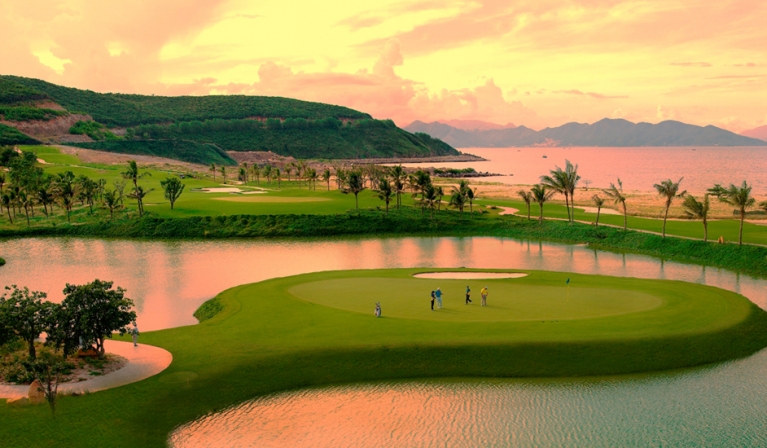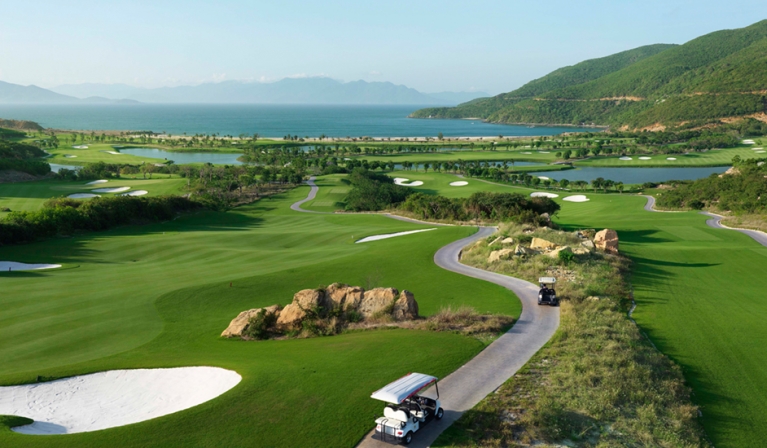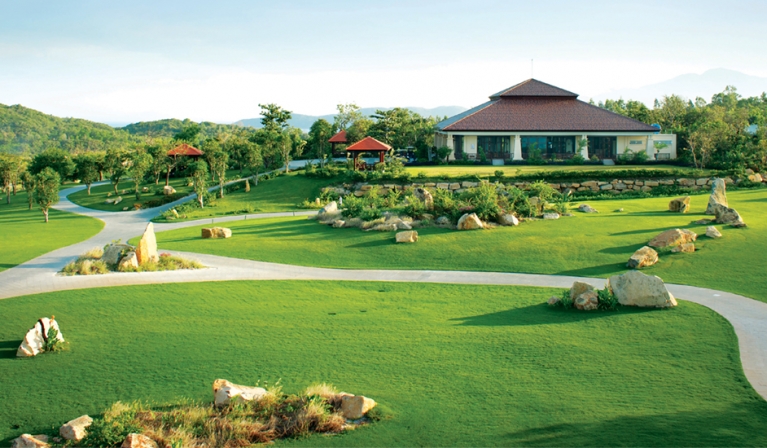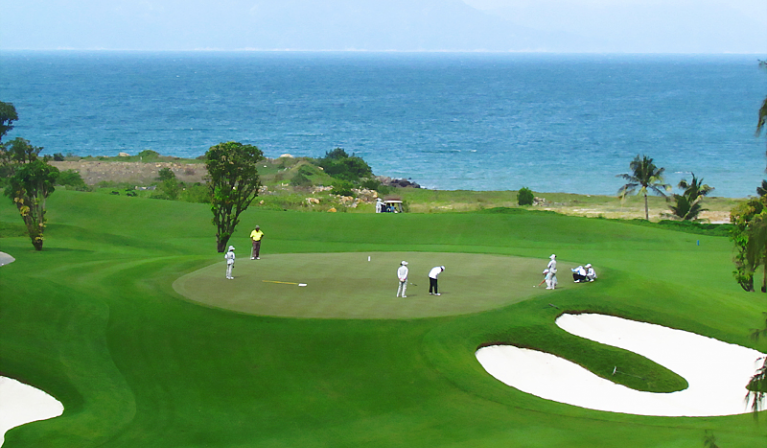 Vinpearl Golf Nha Trang
Located in the Vinpearl tourist complex on Hon Tre island of Nha Trang Bay – one of the 30 most beautiful bays in the world, voted by Forbes magazine. Vinpearl Golf Club Nha Trang consists of 18 international standard golf holes with a length of 6787yards and par 71, built on a total area of 182ha (1.82km2).
Design and construction
IMG Company (USA) – the world's No. 1 consultant on golf courses – has taken full advantage of its beautiful location, owning a nearly 800m long beach to design an impressive golf course on the island. statue.
Vinpearl Golf Club Nha Trang will bring players great experiences. From Cam Ranh airport – Nha Trang towards Hon Tre island. After about 1 hour by car and speedboat, you will be warmly welcomed at the Clubhouse. At this location, you will be immersed in the natural scenery, breathing the air mixed by the sun and the sea breeze.
Facilities of the yard
Designed attached to the Clubhouse is a luxurious restaurant area serving a full range of European – Asian dishes, an ideal place to organize outdoor parties and international award parties. Golf practice area and proshop with a system of high-class hotels and resorts. Vinpearl Golf Club Nha Trang is the first choice of domestic and foreign golfers.
Readmore...

Course Facilities:
Club house, restaurant, training ground, proshop, Villa, Hotel,...

Specifications:
Detailed technical data sheet
Vinpearl Golf Nha Trang
Description
Slope
Rating
1
2
3
4
5
6
7
8
9
Out
10
11
12
13
14
15
16
17
18
In
Total
Gold
141
73.6
436
371
167
469
512
564
430
202
388
3539
178
530
318
189
426
472
202
544
397
3256
6795
Blue
132
71.0
402
344
143
424
480
538
400
192
362
3285
170
486
291
150
401
440
172
510
372
2992
6277
White
121
67.6
354
295
117
376
448
492
358
153
309
2902
129
416
257
127
360
398
145
457
329
2618
5520
Red
120
68.1
306
262
94
325
399
416
300
116
253
2471
112
376
220
100
279
360
118
413
290
2268
4739
Par
4
4
3
4
5
5
4
3
4
36
3
5
4
3
4
4
3
5
4
35
71
Teetimes: Vinpearl Golf Nha Trang on
10/12/2023