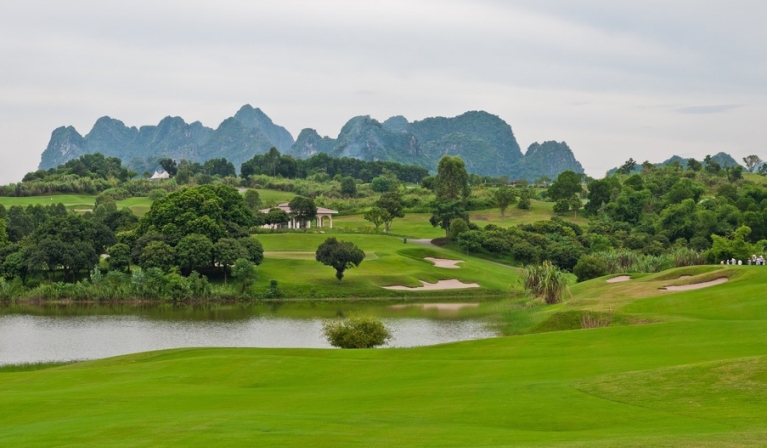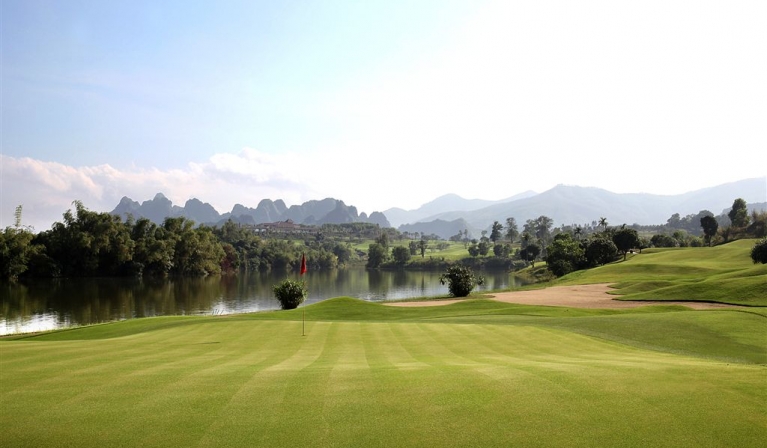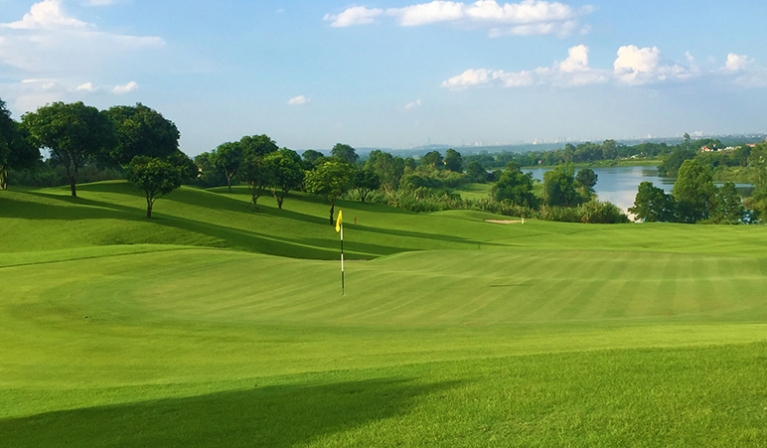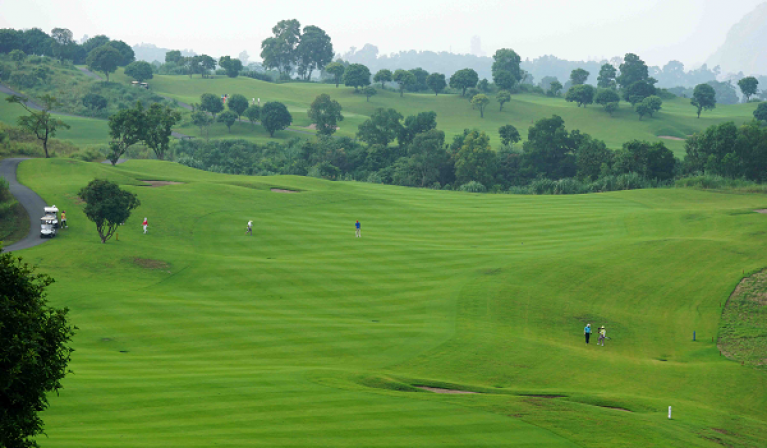 Sky Lake Resort Golf Club – Lake Course
Design and build
Korean golf course designer, Mr. Ahn Moon Hwan of Bori Golf Design Company
General introduction
Sky Lake Golf & Resort on the opening day set a record as the longest golf course in Vietnam with the number 1 18-hole course named Lake course with a length of 7,625 yards. The 18-hole golf course – Lake course located to the west is the golf course that offers the most wild and challenging look with an area of ​​510,000 square meters with a large lake system and surrounded by mountains.
This is also the golf course based on undulating and most challenging terrain for golfers. The field is built on natural mountainous terrain. The designers took advantage of the natural beauty of the terrain, preserving each waterfall and trees growing on the hilly land, thereby creating a wild and modern golf course beside Van Son Lake. charming.
Covenient service
The clubhouse will be built between two courses including a Spa area, meeting rooms, conference rooms, a golf equipment showroom, a bar and a fully equipped training ground with the most advanced technology. . 300 villas are designed and built facing the golf course to bring the best feeling of relaxation and rest for golfers.
Readmore...

Course Facilities:
Club house, spa, meeting room, conference room, bar and training ground...
Teetimes: Sky Lake Resort Golf Club – Lake Course on
03/10/2023