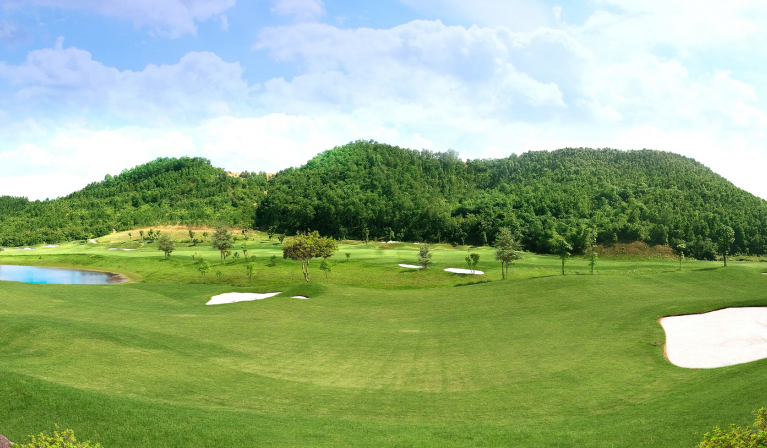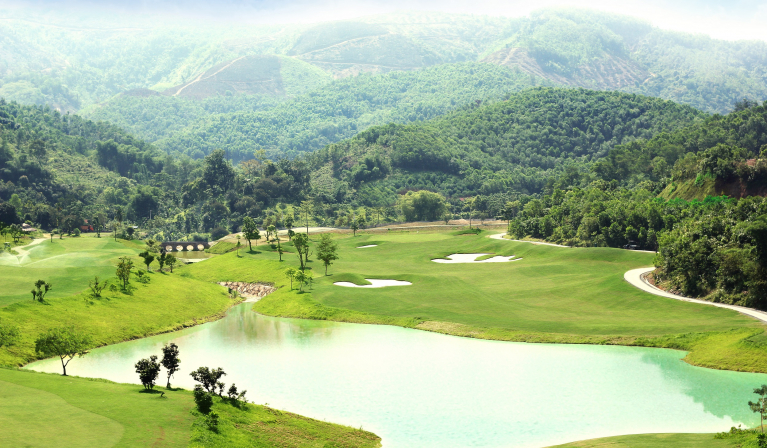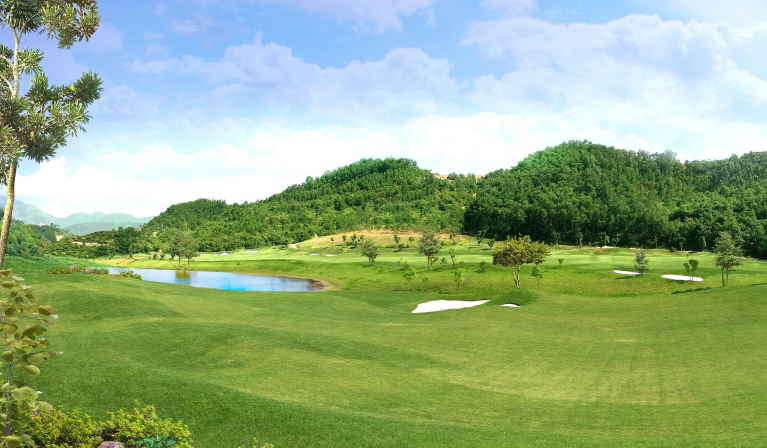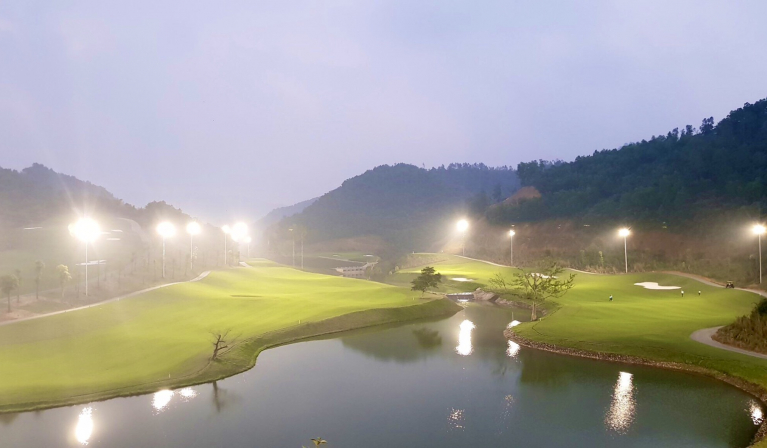 Hilltop Valley Golf Club
Design and build
Designer IMG
General introduction
Located 60km west of the center of Hanoi, golfers only take less than 1 hour to be at Hilltop Valley Golf Club. Located in a perfect location to enjoy panoramic mountain views of Hoa Binh province. Hilltop Valley Golf Course was built with the goal of becoming a leading destination for golfers in Vietnam and around the world.
Golf course features
With the first 18 holes of PAR 71, the golf course is divided into two relatively different In – Out halves. The first half of the nine holes meander through a beautiful valley with a stream crossing. Many wide fairways and green grass will give golfers a chance to win Birdie even Eagle. The second half of the nine holes began to climb up the 10th green with many undulating mountains ahead.
This is a big difference with the first 9 holes, with par 3 holes pouring straight from the tee on the top of the hill to the green, golfers will need to calculate more accurately. Climbing to the highest point of the 12th hole, golfers will see a panoramic view of Hoa Binh city and surrounding suburbs. The feeling of excitement is pushed to the climax at holes 14, 15, 16 with steep and extremely complex topography. This amazing scene is a challenge for golfers.
Service utility
THE CLUB HOUSE the sophistication from the white color from the white marble brick background. In the cool space of Hoa Binh mountains, the clubhouse of Hilltop Valley golf course is like a shining diamond.
HOA BINH RESTAURANT Serves Hoa Binh specialties such as pig man or river fish… With a capacity of more than 200 guests, helping to meet the needs of organizing outing parties or tournament parties in a warm and friendly atmosphere. secret. Especially, buffet meals are served on weekends at very attractive prices.
Spacious and luxurious changing room, PROSHOP has a wide range of products from hats, pants, shirts, shoes, gloves to golf clubs, tees, balls, …
Readmore...

Course Facilities:
Club house, Locker, restaurant, Proshop,....
Teetimes: Hilltop Valley Golf Club on
03/10/2023