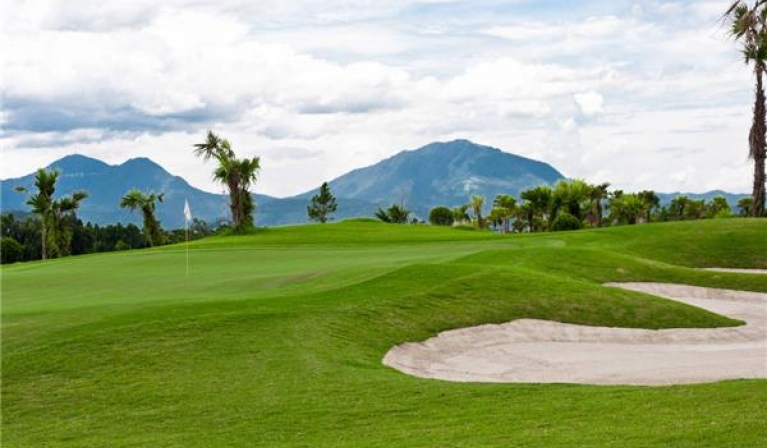 Heron Lake Golf Course
Heron Lake Golf Course is located about 45 km from the center of Hanoi, is a design masterpiece of Pacific Coast Design Pty.Ltd with 5-star standard in accordance with international rules and architecture. This  heron lake golf course is spread over an area of 90 hectares, has 18 holes with a beautiful and poetic space in the eye of Hanoi capital.
The golf course's clubhouse is a unique design by Graham Taylor that thoughtfully caters to before and after each round of golf through deep understanding of the needs of international golfers. Designed with a classic style, both the architecture and the interior always bring a sense of intimacy for golfers when using.
It will be an unforgettable experience for those who will be present here to overcome great challenges in a charming setting that blends with nature on the Heron Lake Golf Course & Resort.
Readmore...

Course Facilities:
Club house, restaurant, training ground, Proshop,...
Teetimes: Heron Lake Golf Course on
01/12/2023