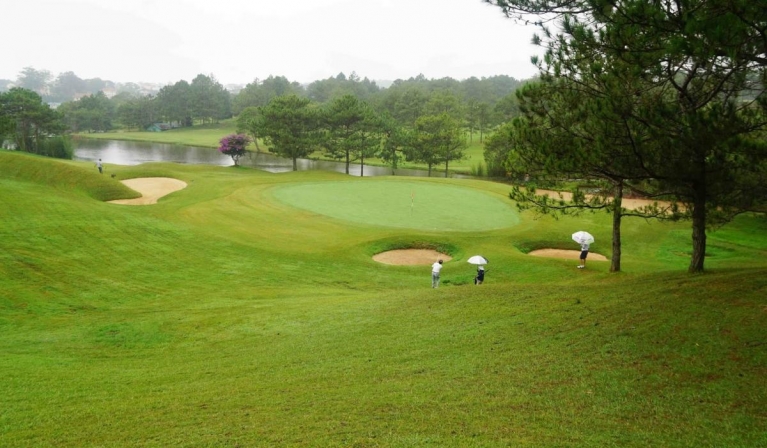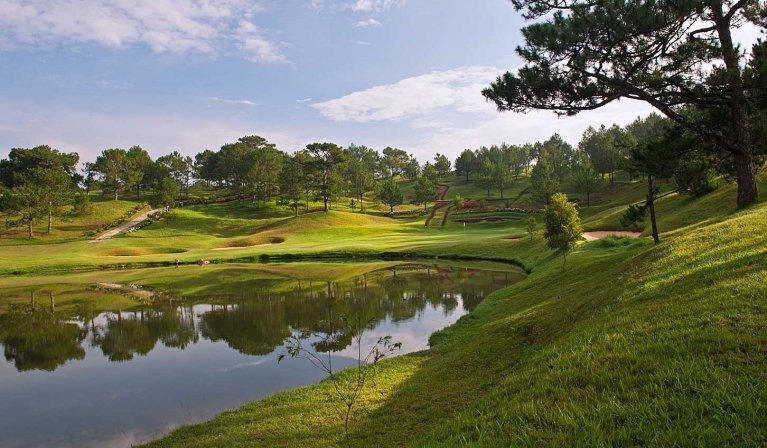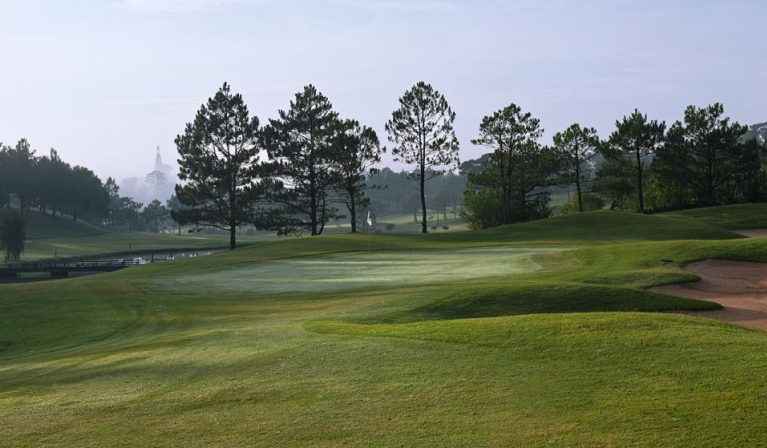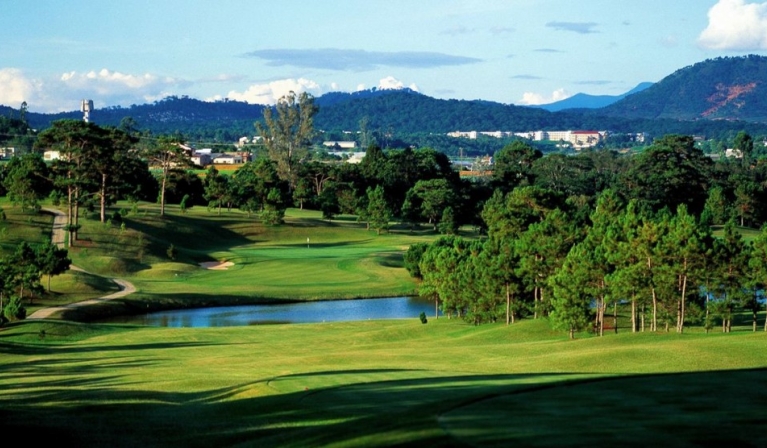 Dalat Palace Golf Club
Doi Cu Golf Course, also known as Dalat Palace Golf Club, is a romantic and open heart located in the heart of Da Lat.
With long green grass hills, sometimes rising and falling like a soft silk strip across the mountain town, the golf course is dreamy and has been on the list of the most beautiful golf courses in Asia.
Dalat Golf Course is a place of entertainment for the elite at home and abroad. Through Prenn Pass, through the vast pine forests, visitors will set foot in the highland city of Da Lat. From the other side of Xuan Huong Lake, visitors can see the green grass hills like a soft silk strip across the mountain town, reflecting on the calm "Cam Le" stream…
Cu Hill that some people have compared to the heart, to the breath of Da Lat As early as 1942. When designing the planning project of Da Lat city, architect Lagisquet demarcated Cu Hill as an "Impossible" area. trespassing" to create a clear vision for Da Lat.
Later, a Scottish architect designed and turned this place into a 9-hole Cu Yard with a famous full-fledged club in Southeast Asia. Currently, Doi Cu has been upgraded to an 18-hole golf course of international standards, covered with the best American Bent grass for golf courses, helping the ball roll faster.
Readmore...

Course Facilities:
Proshop, Locker, Proshop, clubhouse, ....
Teetimes: Dalat Palace Golf Club on
28/05/2023