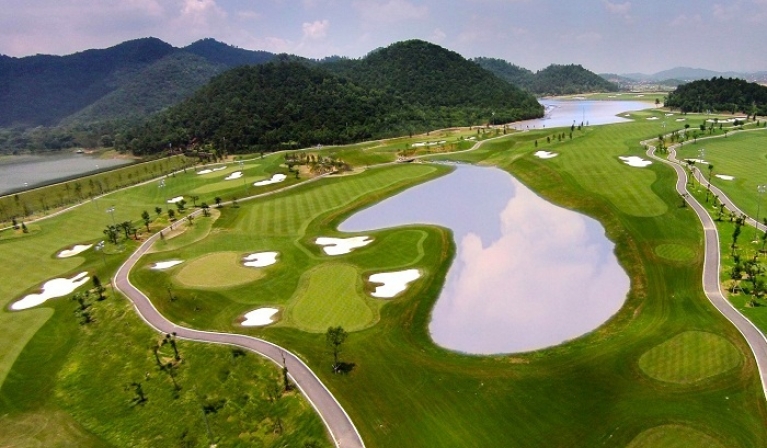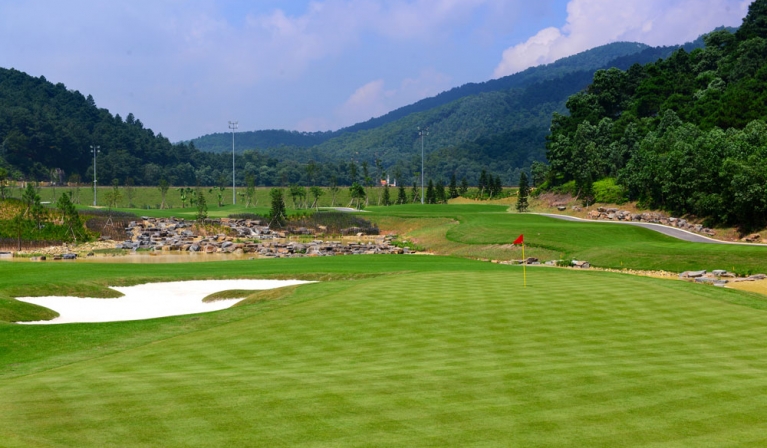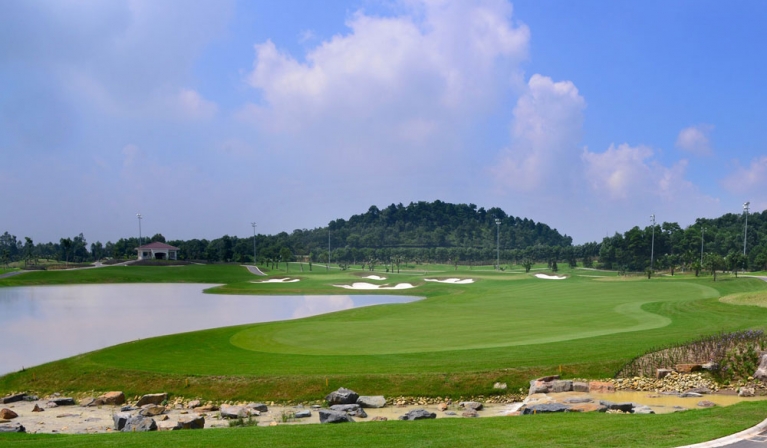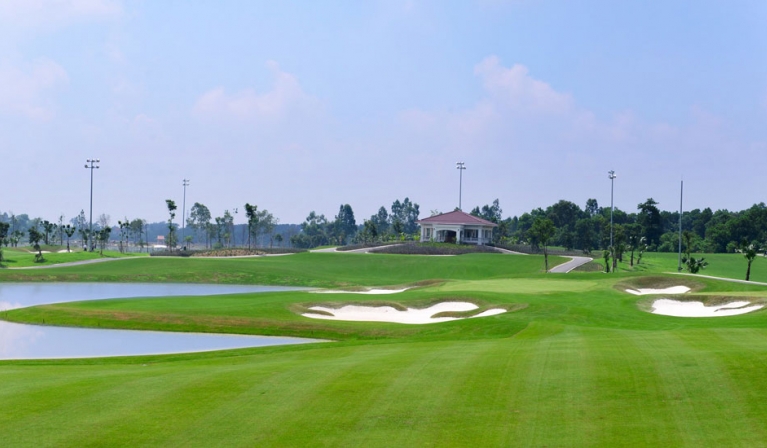 BRG Legend Hill Golf Resort
Design and build
Designed by NickLaus Design (USA). Nicklaus Design golf courses have hosted more than 600 of the world's top professional golf tournaments including one of the US PGA Tour's Flagship "The Memorial".
General introduction
The magnificent beauty of the Soc Son hilly area and the bold idea of the investor who wanted to create a special golf course with "twin greens" were the inspiration and also a big challenge for the design team. designer Nicklaus Design. For the first time in Vietnam, golfers will have the opportunity to experience playing on 18 holes with 36 greens.
Golf course features
"Golf course"  126,684 ha and ancillary service area" with an area of 5.7 ha has been put into operation to serve golfers and guests.The golf course here includes a comfortable reception area, teaching room. Golf courses, changing rooms, bars, restaurants and proshops Paspalum grass used on the golf course is a special grass used for golf courses that always ensures a green green and fairway all year round, especially in bad weather conditions. hot, and at the same time this is also a grass that requires less water and maintenance.
Features of the training ground
The training course at BRG Legend Hill Golf Resort is built to the exacting standards of Nicklaus-designed courses, including the full set of green specifications for putts and shorts according to the Golf Association. Professional American (USGA), all bunkers are built according to international standards like on BRG Legend Hill Golf Resort… Using the best grass in the world today is Platinum Paspalum for The surface of the teeing area has a velvety softness, giving players the opportunity to experience like playing on a real court.
Readmore...

Course Facilities:
Golf course, club house, proshop, restaurant, ...
Teetimes: BRG Legend Hill Golf Resort on
29/09/2023