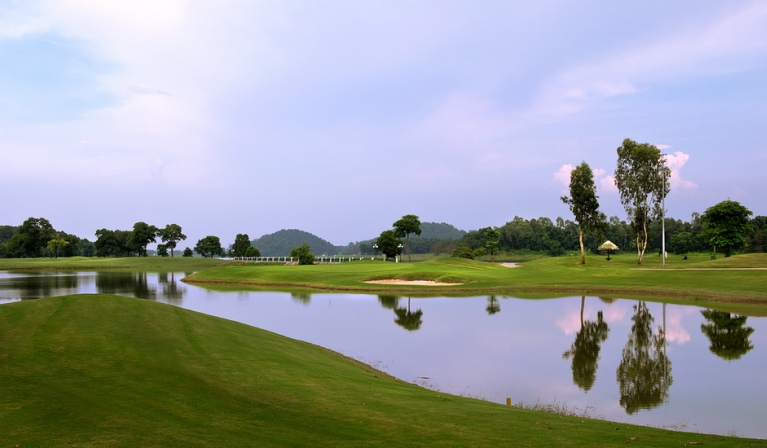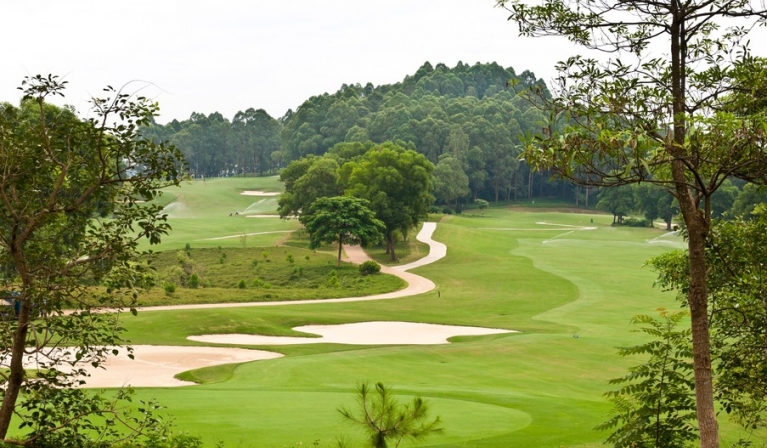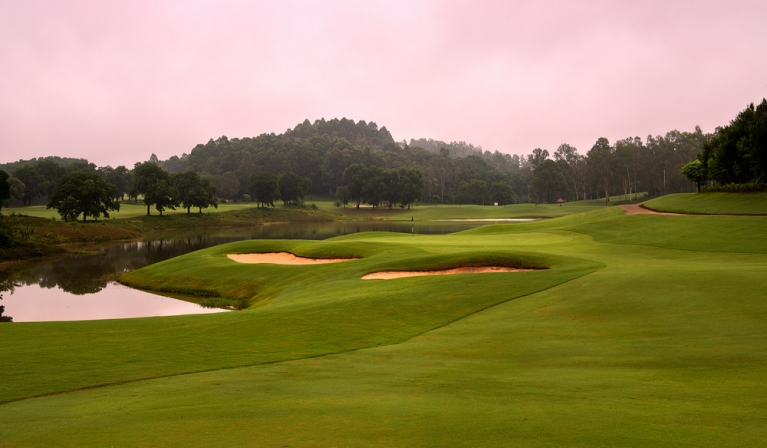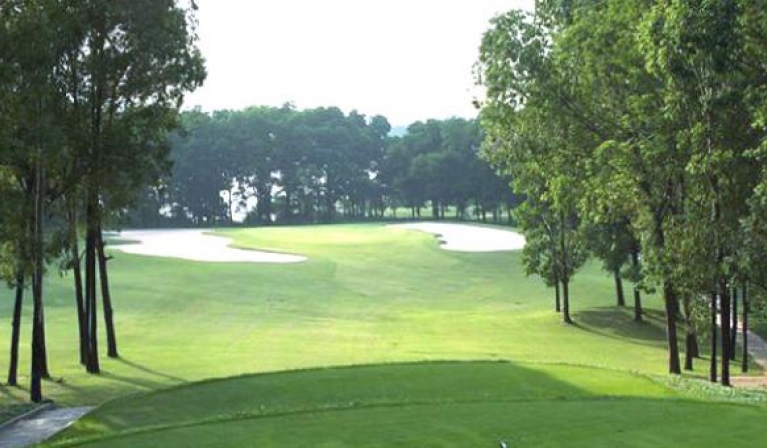 BRG Kings Island Golf Resort – Mountain
BRG Kings Island Golf Course Kings' Island Golf Course consists of 36 holes located on an area of 350ha of ground and 1,500ha of lake. Mountainview Course (18 holes) will make a strong impression and unforgettable by the image of breathtaking natural scenery with majestic surrounding mountains.
Mountainview Stadium
Mountainview Course was designed in 2004 by Pacific Coast Designs, Australia.
They took full advantage of the incredible views of the mountains surrounding the Ethnic Culture and Tourism Village of Vietnam, to design the 18-hole Mountainview – Par 72 course that spans over 7,000 yards from Gold tees.
Golf enthusiasts will enjoy playing on Novotec grass, a special grass imported from Australia that can withstand the harsh climate of Northern Vietnam. The Fairway at the Mountainview yard is also planted with Bermuda grass like the Lakeside field. The golf course and its wonderful surroundings are sure to provide golfers with a memorable experience.
Covenient service
Swing Restaurant with an extensive menu of carefully selected Australian beef and signature dishes from Korea, Japan and Italy
The clubhouse with an area of 4770m2 will make you very excited when you can enjoy the panoramic view of the golf course and the surrounding landscape.
Proshop sells golf jerseys from Pin High and Fenix, specialty products ranging from basic accessories to luxury brands from Titleist, Adidas, Taylor Made and Callaway
Other facilities:   such as training ground, locker room, jacuzzi, Sauna, VIP room, meeting room, swimming pool…
Readmore...

Course Facilities:
Club house, restaurant, proshop,
Teetimes: BRG Kings Island Golf Resort – Mountain on
01/12/2023