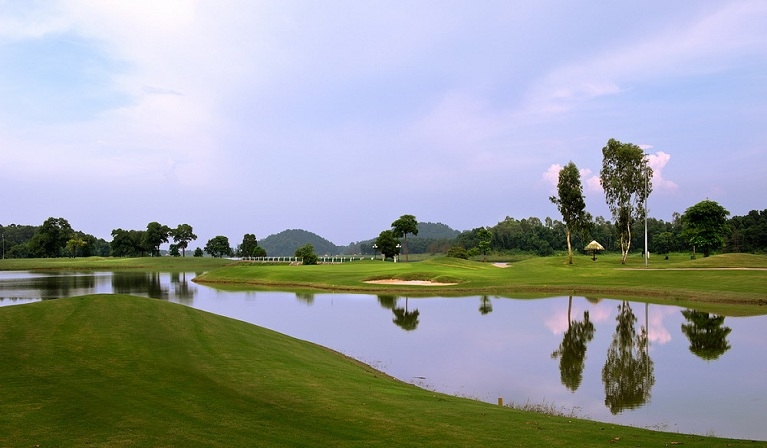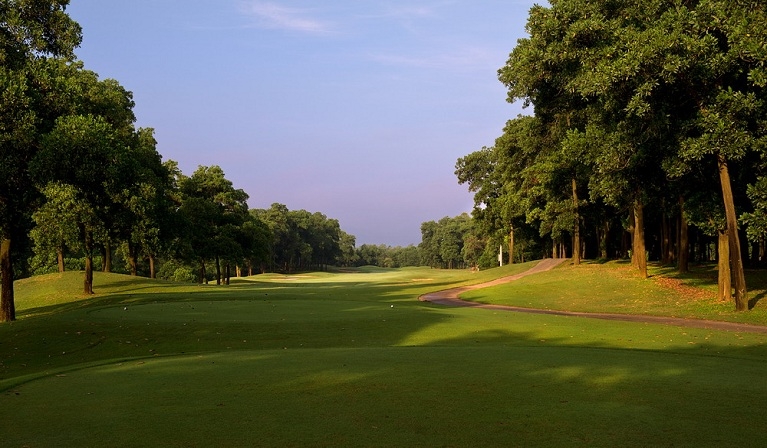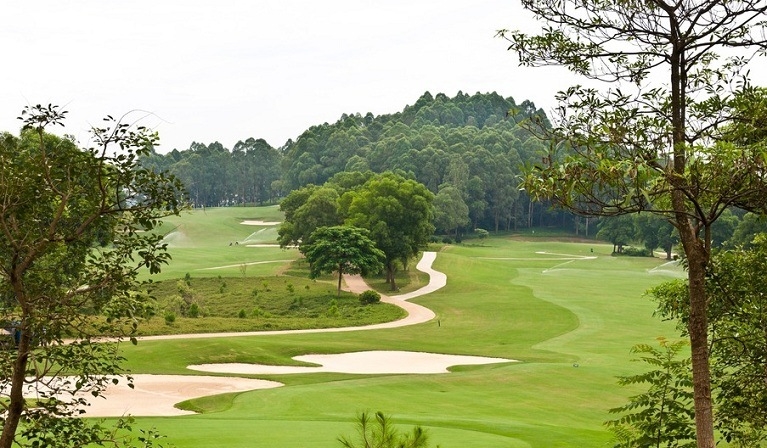 BRG Kings Island Golf Resort – King Course
BRG Kings Island golf course consists of 36 holes located on an area of 350ha of ground and 1,500ha of lake.
Kings Course
Kings Course (19 holes) is the newest golf course at BRG Kings Island Golf Resort. This new golf course was designed by Jack Nicklaus II himself, president of the world's leading golf course design company Nicklaus Design, founded by golf legend Jack Nicklaus. Jack II designed the King Course inspired by the beauty and availability of the island.
The first nine holes are designed in harmony with the natural forest setting with challenging holes. The latter nine holes create great challenges surrounded by beautiful large lakes. Golfers will have a special experience on the 19th hole with the tee being placed on top of the waterfall to hit the green on the island. Jack Nicklaus II introduced Kings Course on opening day in 2018 and he said "This is my special gift to golfers in Vietnam."
Covenient service
RESTAURANT Swing Restaurant with an extensive menu of carefully selected Australian beef and signature dishes from Korea, Japan and Italy
CLUB HOUSE with an area of 4770m2 will make you very excited when you can enjoy the panoramic view of the golf course and the surrounding landscape.
PROSHOP sells golf jerseys from Pin High and Fenix, specialized products ranging from basic accessories to high-end brands from Titleist, Adidas, Taylor Made and Callaway brands.
OTHER Utilities such as training ground, locker room, jacuzzi, Sauna, VIP room, meeting room, swimming pool…
Readmore...

Course Facilities:
Clubhouse, Restaurant, Proshop,...
Teetimes: BRG Kings Island Golf Resort – King Course on
29/09/2023