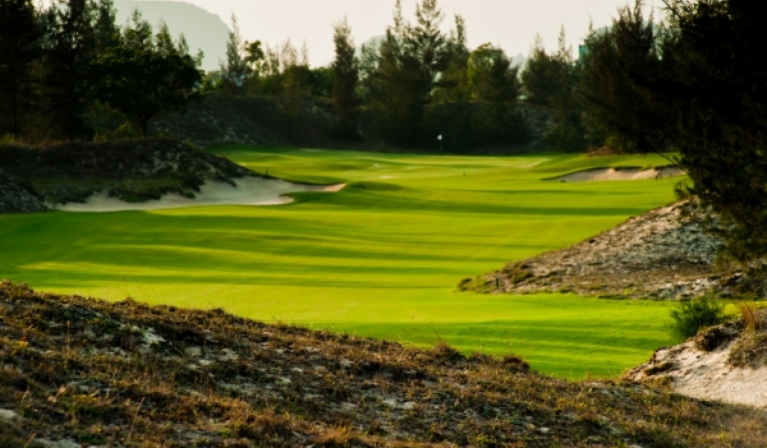 BRG Da Nang Golf Resort
BRG Da Nang Golf Resort is the first traditional beachside golf course in Southeast Asia with expansive sandy beaches, fast rolling balls on unspoiled marine vegetation.
The golf course is the perfect work of art designed by the legendary Australian golfer and former world champion – Greg Norman. With 18 arduous holes spread along the beautiful Non Nuoc beach and the charming Marble Mountains, it is the ideal place for visitors to enjoy great experiences with golf and top-class services.
The Dunes evokes the image of Links-style golf in Scotland thanks to its natural topography: few trees, almost no natural lakes and located near the sea. The sand dunes interspersed with rows of casuarinas create a vibrant color when combined with the green of the leaves, the grass and the blue of the sunny sky in the central coast.
BRG Da Nang Golf Resort has been contributing to Vietnam being recognized as a golfing destination of the world and has been included in the list of the top 15 golf courses in the world by Golf Magazine in 2010. The course also won two important awards, "The best new golf course in Vietnam 2010-2011 and the golf course with the most beautiful clubhouse in Vietnam 2010-2011" at the poll organized by the Vietnam National Administration of Tourism in collaboration with the Vietnam National Administration of Tourism. Organized by Vietnam Golf Magazine.
Readmore...

Course Facilities:
Club house, restaurant, golf course, proshop,...
Teetimes: BRG Da Nang Golf Resort on
01/12/2023