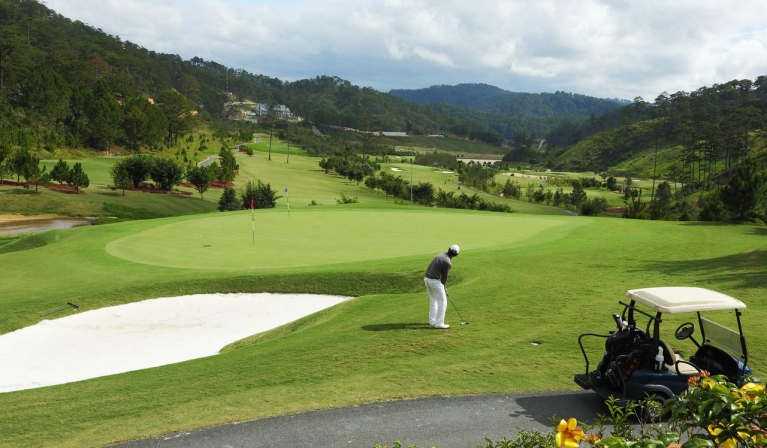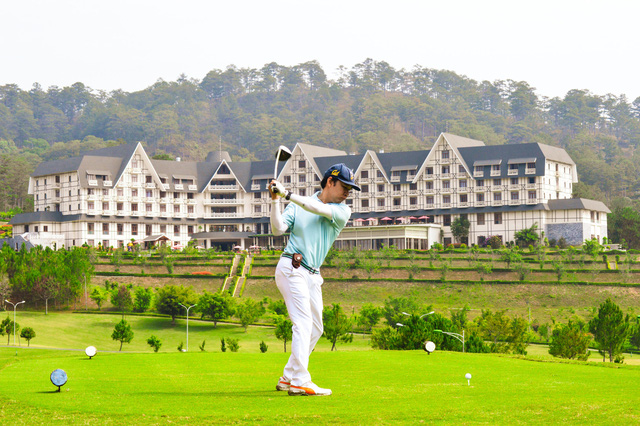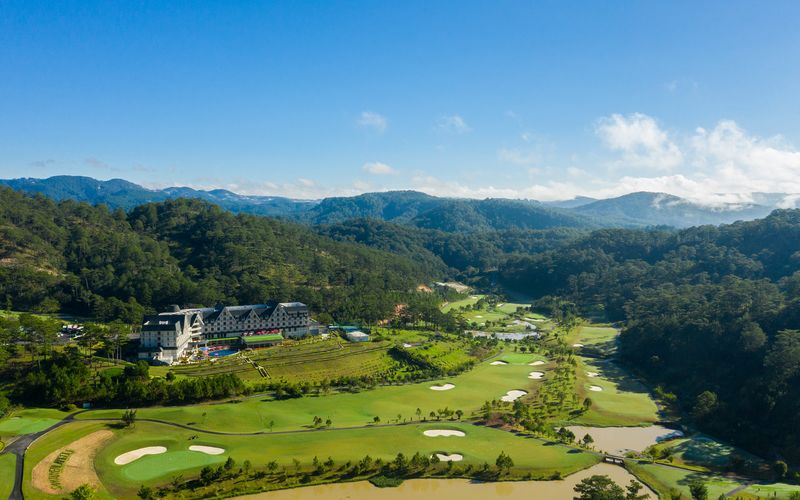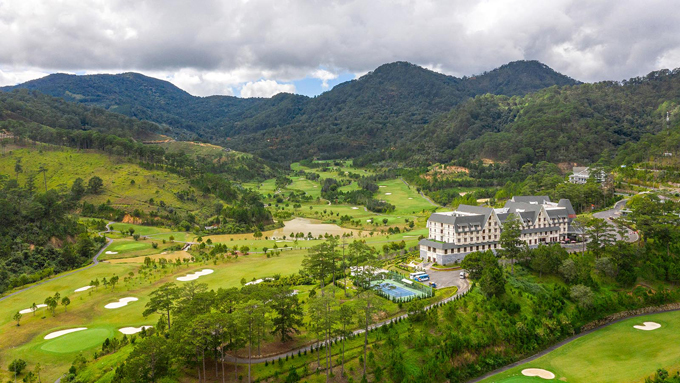 SAM Tuyen Lam Golf Resort
SAM Tuyen Lam golf course was built to international standards with a length of more than 7,200 yards. Standing out as a charming green pearl holding the footsteps of golf lovers and tourists when coming to Dalat Flower City.
The golf course is located only about 15 km south of Da Lat city center, 15 km north of Lien Khuong airport. The traffic system has very convenient routes to the SAM Golf Course project.
This 18-hole golf course is located in the heart of the valley, creating an impressive picture that still has the imprints of modern times. With the appearance of hotels, villas, clubhouses, golf courses, and golf practice areas. Golfers simply follow the winding road to be led to the golf course.
In every corner of this area, you will find the perfect combination of the impressive creativity of man combined with the inherent in nature. When playing golf here, golfers can immerse themselves in the cool air all year round, the morning is often covered with dew from about 9am to 10am. The green grass of Brent and Bermuda is surrounded by beautiful slopes.
Readmore...

Course Facilities:
Club house, golf course, Resort, Swimming pool, Proshop, ....
Teetimes: SAM Tuyen Lam Golf Resort on
29/09/2023