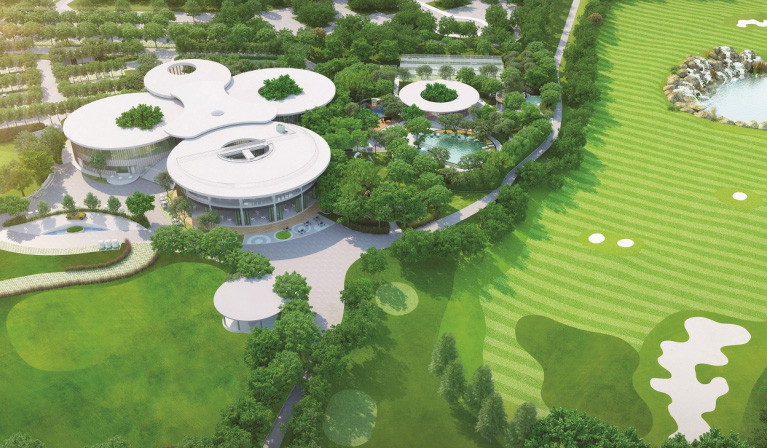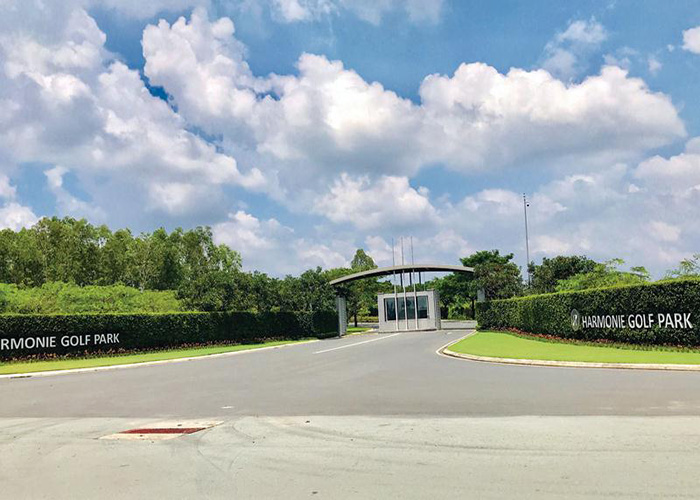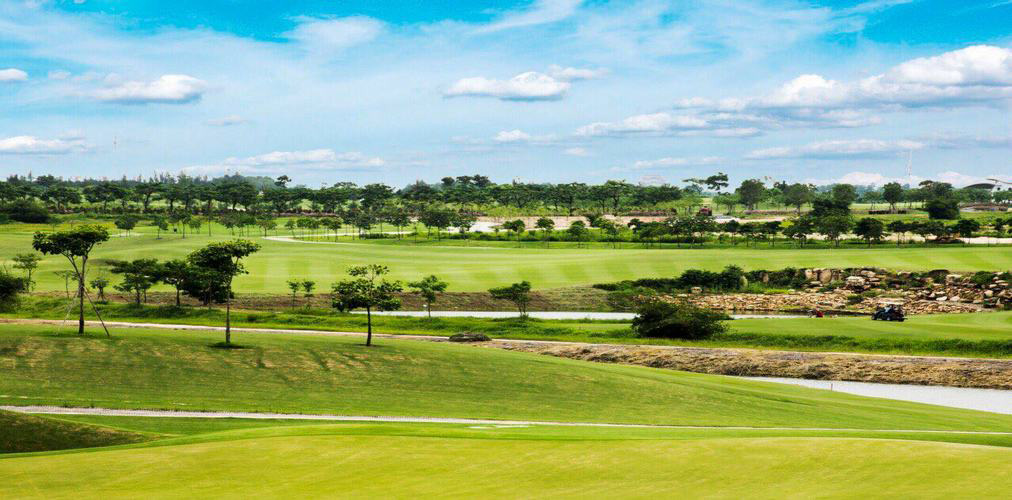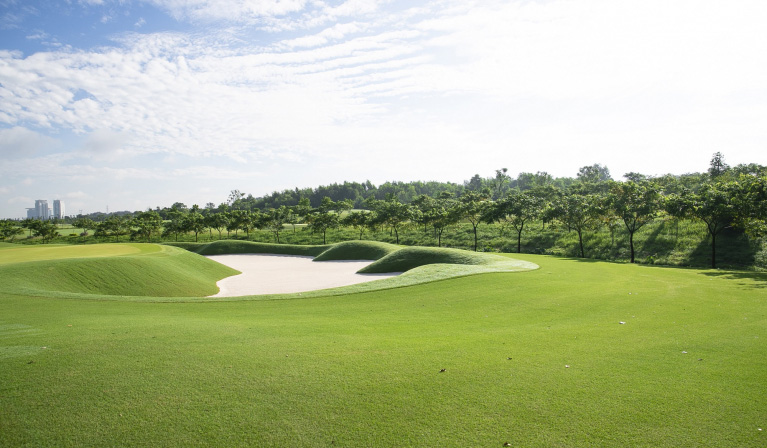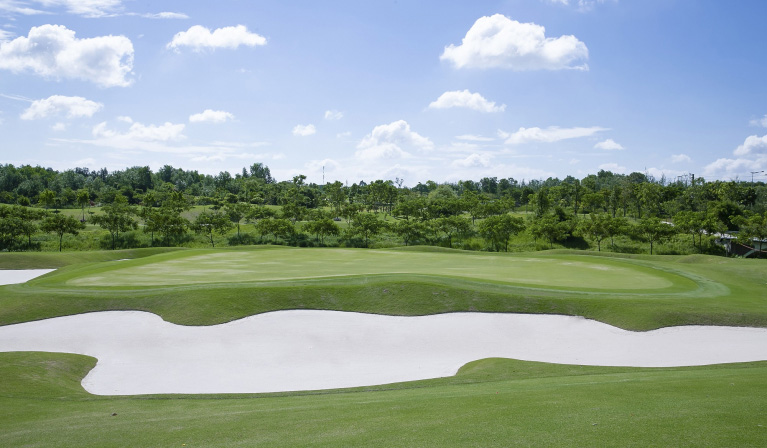 Harmonie Golf Park – Binh Dương
Harmonie Golf Park is located in a prime geographical position, near the center of Thu Dau Mot city. Harmonie golf course brings positive energy to golfers by fresh air and mild climate. With a total area of 90 hectares, 18 holes are designed not only with perfect beauty but also with international quality standards by Jim Engh – A talented and famous designer from Colorado – USA with unique project.
When coming to Harmonie, golfers will be able to challenge their professional skills with beautiful large green areas and fairways winding around the bunkers. When talking about Harmonie, people will associate the first and only phrase:
It is the only golf course in Vietnam that allows golfers to move by buggy onto the grass.
It is the only golf course that uses an automatic ball system according to modern and intelligent standards. With an area of ​​3 hectares, golfers will experience the automatic system with the perfect view to make players feel like they are playing golf directly on the grass.
In order to create a professional service environment, the best for Members and Golfer. Harmonie Golf Course is still under construction, and in the near future, Harmonie will confidently bring its members and customers absolute satisfaction from the quality of service  Five Stars and professional staff. professional, enthusiastic and friendly.
Readmore...

Course Facilities:
Restaurant, Club, Golf Course, Proshop,
Teetimes: Harmonie Golf Park – Binh Dương on
07/06/2023