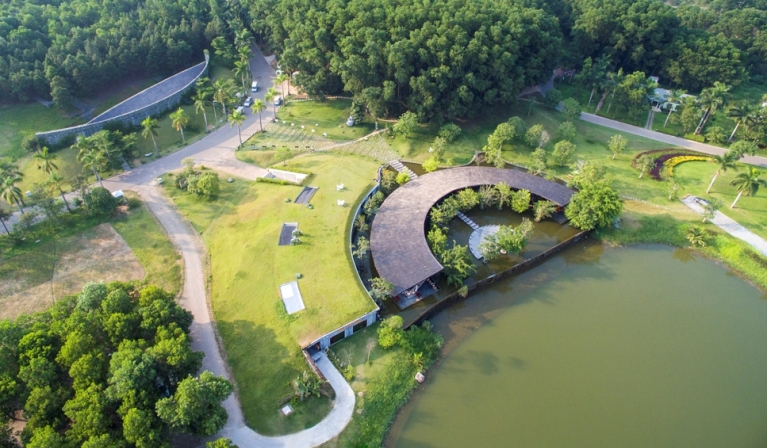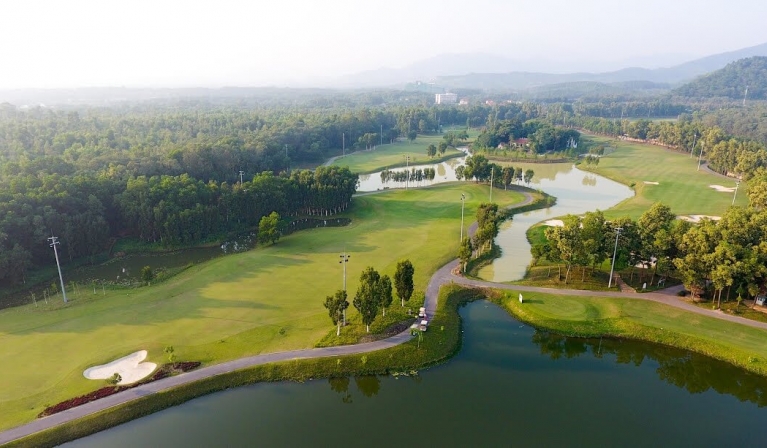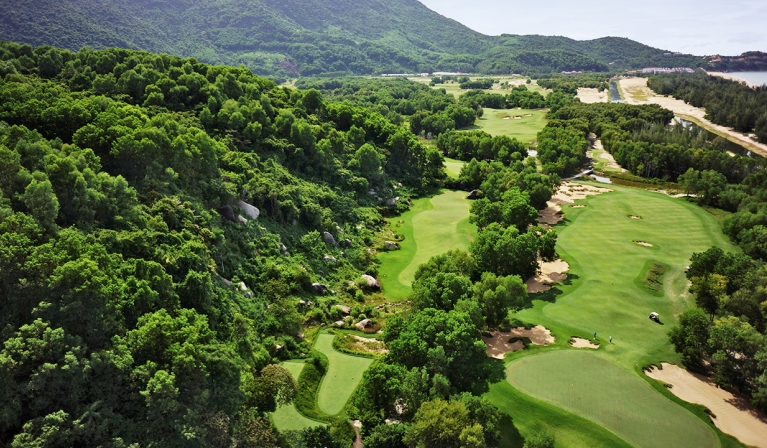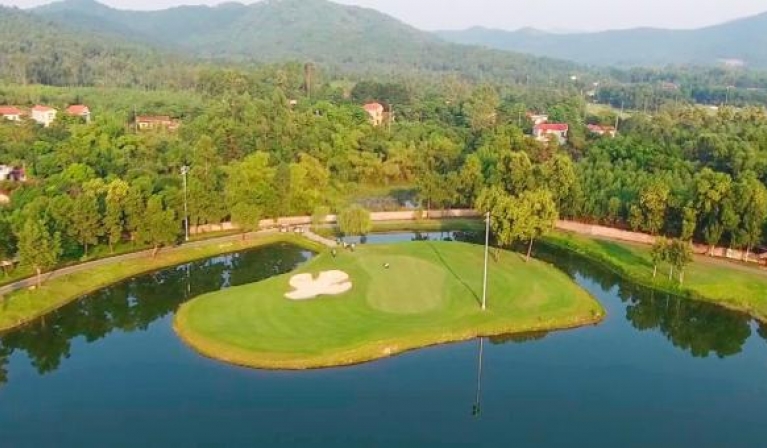 Đại Lải Golf Club
Design and build:
Dai Lai Golf Course (Dai Lai Star Golf & Country Club) opened in November 2010. The course was designed and built by Peter Wadell and Linkshape Australia.
General introduction:
Located at the foot of Ngoc Thanh mountain range, next to the romantic Dai Lai lake. Less than 40km from the center of Hanoi, Dai Lai Golf Club is an ideal destination for golfers and tourists.
Golf course features:
The course is designed with countless undulating hills and hills to bring experiences that are both challenging and relaxing. Surrounding the yard is a landscape system, pine forest. The golf course facing the large water surface of Dai Lai Lake creates an interesting feeling for players. The diversity of natural surroundings in a picturesque setting is the pride of the entire facility. Natural terrains will provide unique elevation changes. Will provide great challenges for all rounds of golf. It also leaves a lasting impression on golfers.
Service utilities:
The course has a Clubhouse, a hotel, a training ground, a golf shop, a changing room, and a kiosk restaurant. Outside the yard, there are 30+ resorts, restaurants and hotels. In addition, the yard also has a bar, auxiliary area and a large car park with a capacity of about 50 cars. Dai Lai golf course meets international standards with 27 holes. And is changed regularly to create new challenges and avoid familiarity and boredom for players. With an area considered to be relatively large compared to a standard golf course, experts want to design a golf course project of the highest scale and quality in Vietnam.
Readmore...

Course Facilities:
Club house, golf course, restaurant, proshop,...
Teetimes: Đại Lải Golf Club on
03/10/2023