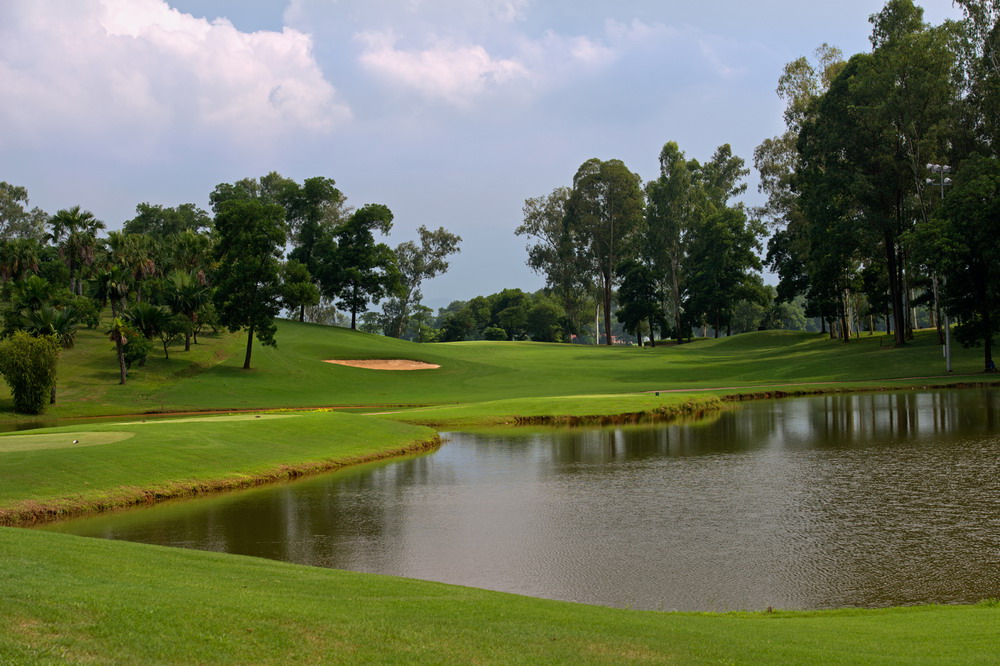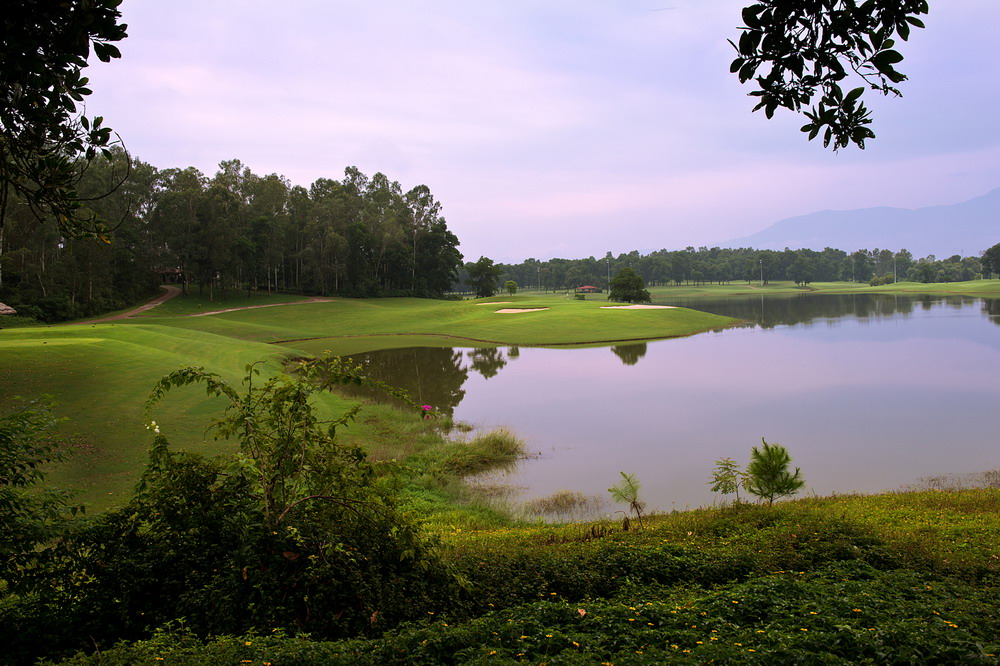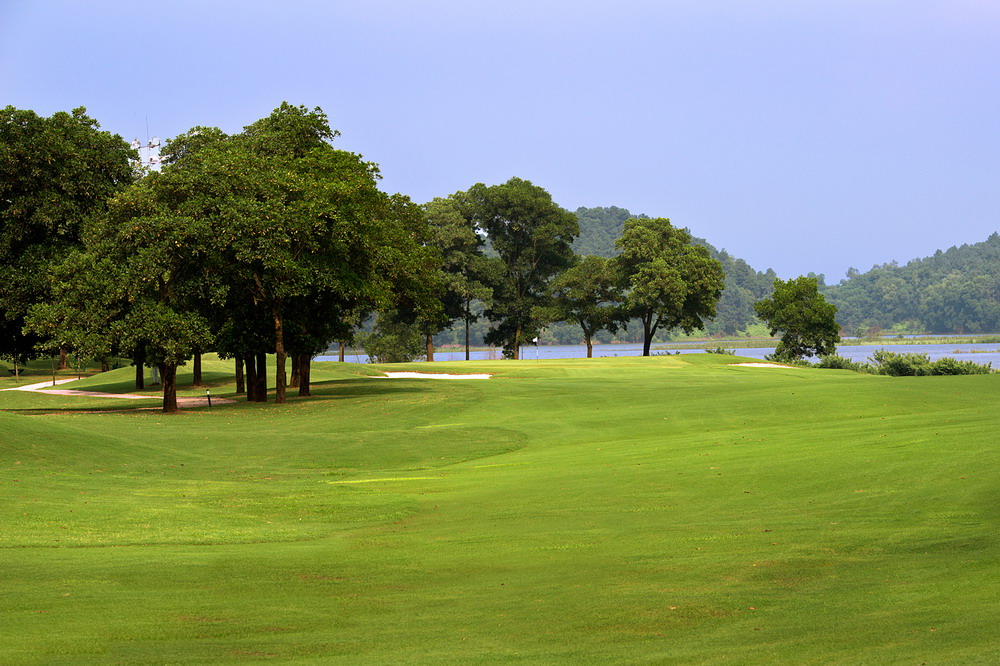 BRG Kings Island Golf Resort – Lake side
BRG Kings Island golf course consists of 36 holes located on an area of 350ha of ground and 1,500ha of lake. Even the name Lakeside (18 holes) golf course speaks for itself: 14 out of 18 holes give you a golfing experience with lake water.
Lakeside yard was designed in 1993 by Mr. Robert Mc Farland – an American architect famous for big projects like Mission Hills in California, USA.
Golf course features
Located 6,516 yards from the Gold tees, this Par 72 course will provide players with plenty of challenges regardless of their handicap or golf ability. The greens here are quite small but very beautiful. The grass on the greens is TifDwarf grass, while the fairways use Bermuda grass. The Lakeside course is regularly maintained by foreign experts and professional local staff to ensure the course is always in the best condition to serve golfers.
Golf course services and facilities
Swing Restaurant with an extensive menu of carefully selected Australian beef and signature dishes from Korea, Japan and Italy
The clubhouse with an area of 4770m2 will make you very excited when you can enjoy the panoramic view of the golf course and the surrounding landscape.
Proshop sells golf jerseys from Pin High and Fenix, specialty products ranging from basic accessories to luxury brands from Titleist, Adidas, Taylor Made and Callaway
Other facilities: such as training ground, locker room, jacuzzi, Sauna, VIP room, meeting room, swimming pool..
Readmore...

Course Facilities:
Club house, restaurant, training ground, VIP room, meeting room, swimming pool...
Teetimes: BRG Kings Island Golf Resort – Lake side on
03/10/2023