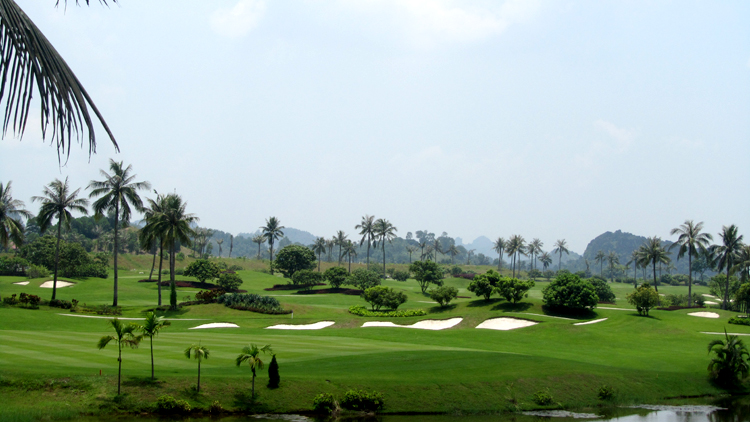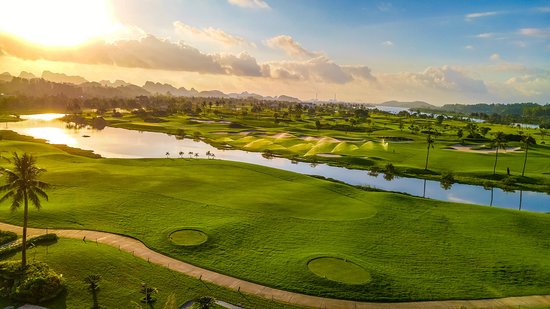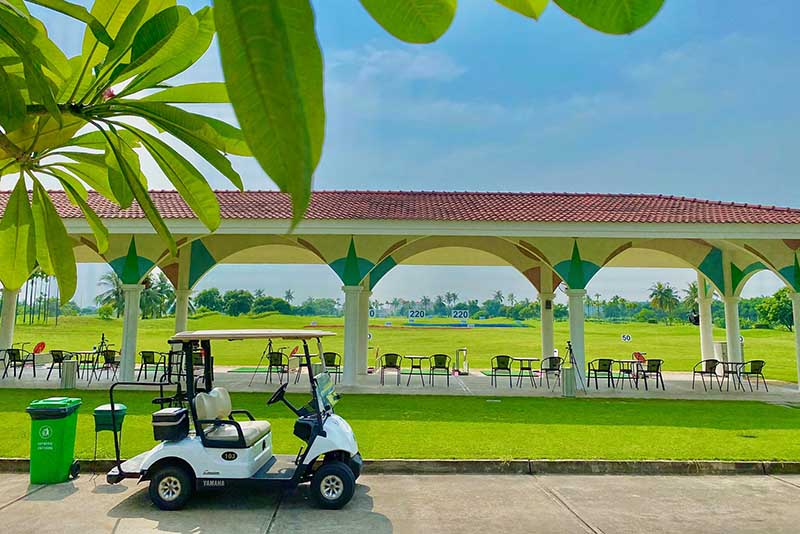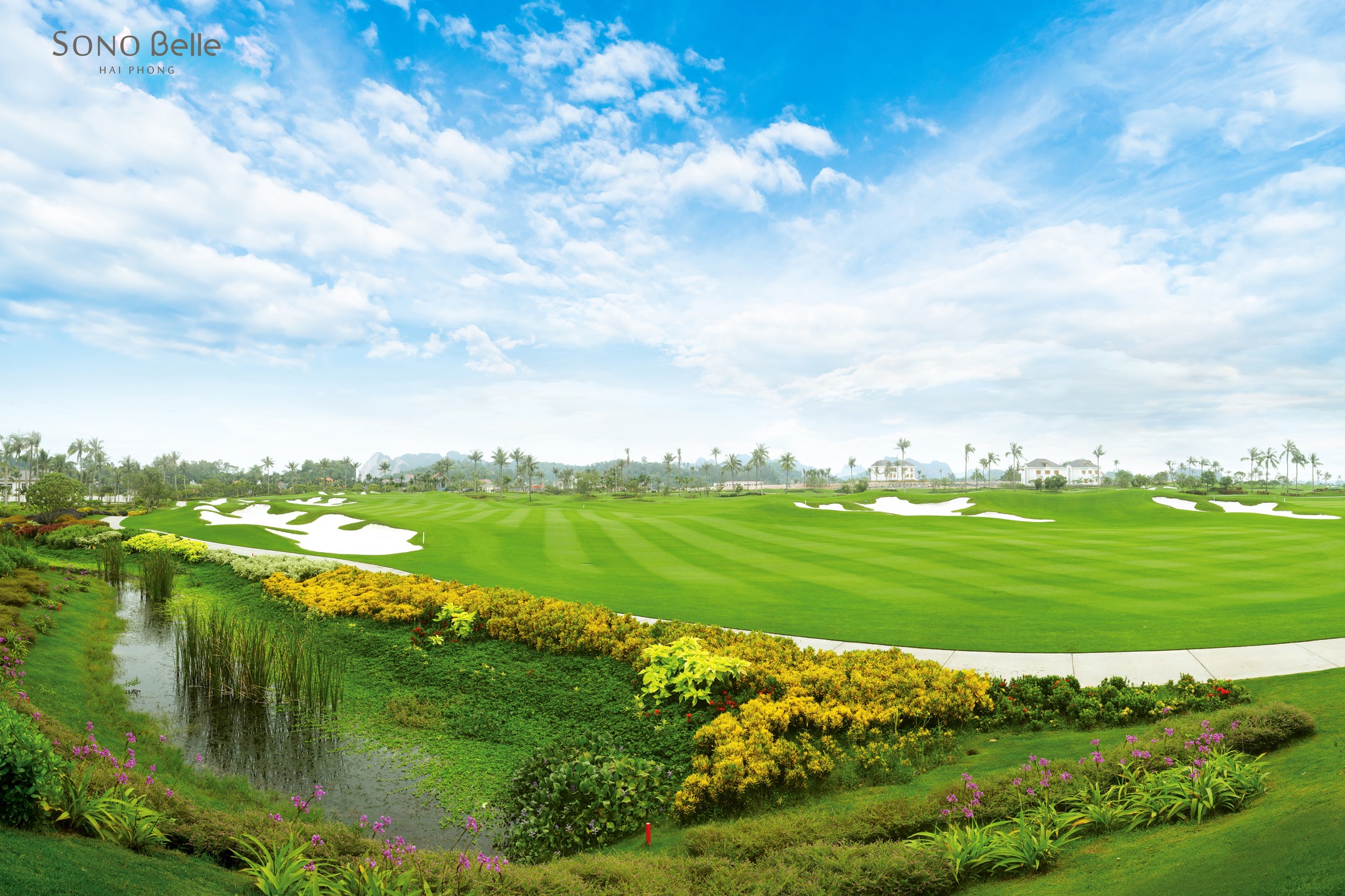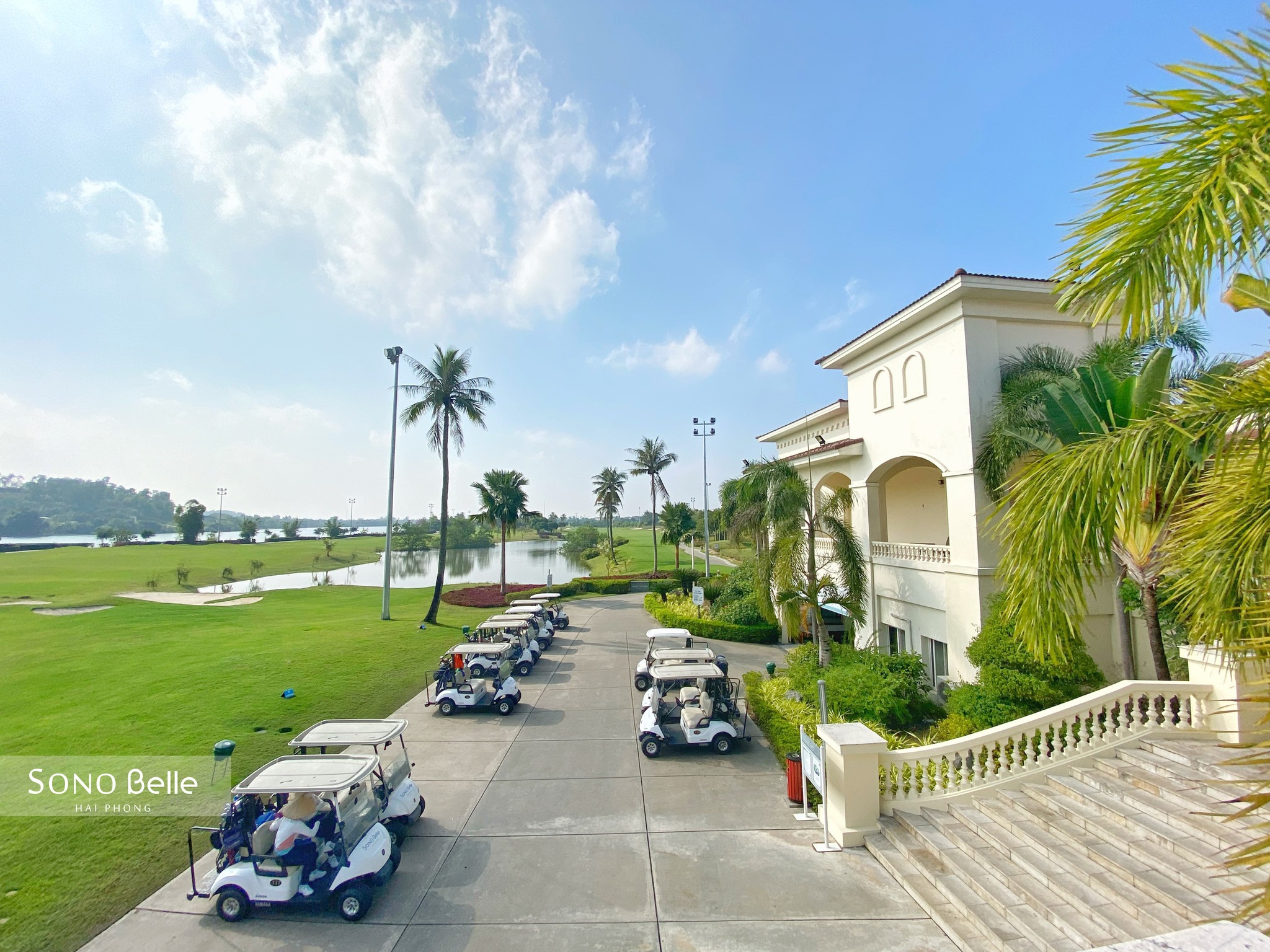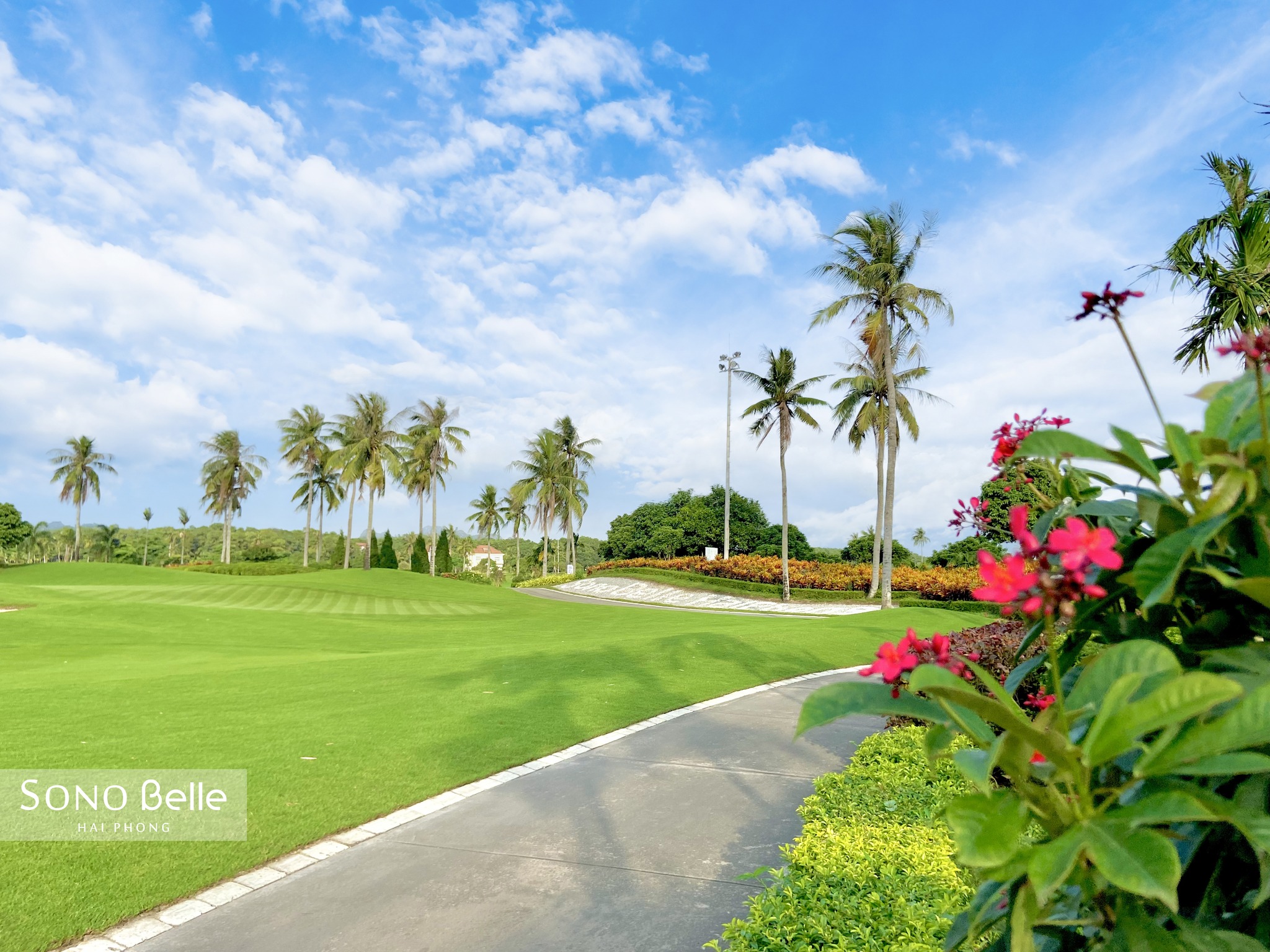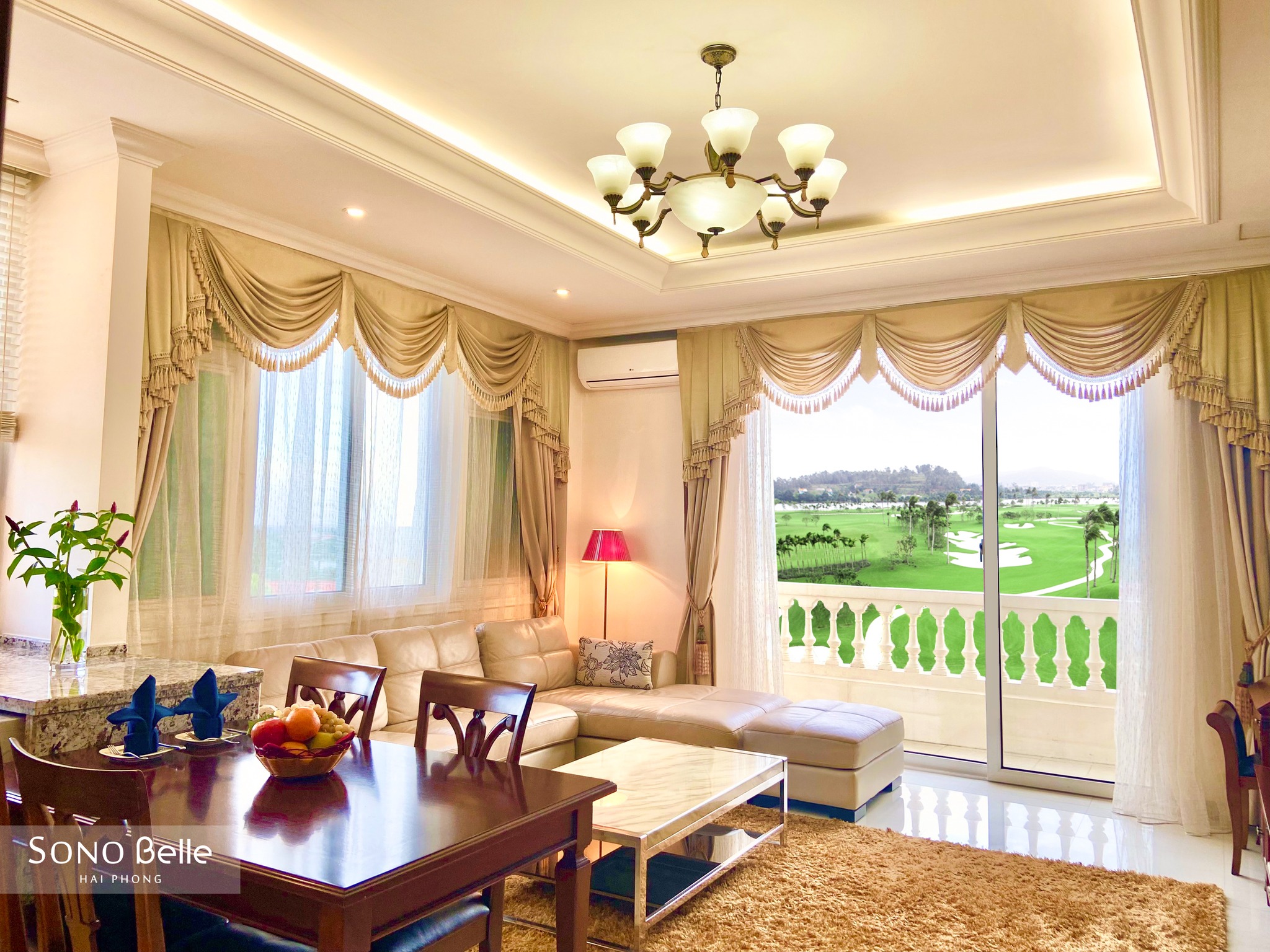 Sono Belle Hai Phong
Located at the intersection of two famous rivers: Gia River and Moc River, Sono Belle Hai Phong Golf Resort is endowed with wonderful landscapes by nature.
Golf course design
Sono Belle Golf Course Hai Phong was designed and built by Hyundai Amco (under Hyundai Motor) according to PGA standards with an area of 103 hectares.
Golf course features
The 27-hole golf course includes the 18-hole Championship  course and the 9-hole Executive golf course, totaling 71 par. The golf supports all have differences that bring no small challenge to golfers. The golf course is designed to be environmentally friendly by the Gia and Moc rivers. Focus on aesthetic beauty in harmony with the surrounding natural landscape.
The golf course owns a dense lake system. Combined with the beautiful winding grassland terrain. Trees and sand traps are built along key areas. Make conquering obstacles more challenging and enjoyable for the patient golfer.
Yard facilities
The club building in the middle of the golf course is designed in the Mediterranean style. This is a place for golfers to meet and start an interesting conversation. It is also a place where golfers can buy golf products from brands such as Puma, Handee and Titleist in a dedicated store.
The restaurant next to the Club is also decorated in a Mediterranean style. This place impresses with excellent food and service.
Song Gia Hotel consists of 5 floors with 60 rooms. In addition, serviced apartments for rent have 78 apartments. Fully equipped with surrounding facilities such as swimming pool, gym, children's club, tennis court, … make the golfer's stay extremely comfortable and convenient.
Sono Belle Hai Phong Golf Resort owns a dense lake system combined with many sand traps. Built along key areas is a prominent factor that always attracts many golfers to challenge and conquer.
Readmore...

Course Facilities:
Restaurant, hotel, loker, bar, tram, caddy, golf academy,...
Teetimes: Sono Belle Hai Phong on
01/12/2023